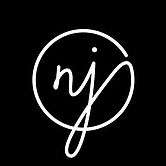 Hi I'm Natalie!
I'm a portrait photographer with a passion for creatively capturing more than just a face. My goal is to creatively capture and encapsulate it forever in a series of still images.
Based in Shifnal Shropshire the studio offers guaranteed lighting and perfect weather! A double buggy recently passed through our studio doors, there is a small step into the studio however we have never had an issue with a wheelchair user gaining access to the studio.
I tailor each session to each individual child's needs, ensuring I capture memories to last a lifetime, and we will take a variety of shots, from family to just the children, mother and child, father and child, children on their own and any other combinations you might like too!
There is no charge for your Family photography session, however a £20 refundable deposit is taken at booking to secure your time slot. This will be deducted from any purchases made at your personalised photo viewing or refunded if no purchases are made.
I also specialise in newborn photo shoots, 1st birthday cake smash and pet photography
To find out more or to make a booking please visit my website:
or contact me:
Tel: 01952 460007
Email: [email protected]