You can now search the categories below to search for available services in Derbyshire:
Activities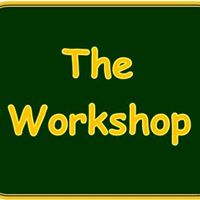 The Workshop Derby
The Workshop is a relaxed, fun, creative, social environment where adults living with long term health conditions or have a learning/physical disability can access therapeutic woodcraft activities to make personal or community projects.
While at The Workshop we will help you, learn new skills, boost confidence, socialise with other customers and achieve your potential.
If you do need more help we allow our customers to bring their own support worker if you prefer
Website: https://www.facebook.com/theworkshopderby/
                                                                email: [email protected]
                                                                Tel: 07568 562194 or 07792 165796
Care and Rehabilitation

Sensory Elite Healthcare Offers a range of rehabilitation and care services:
Child home care, Senior citizen's personal home care, Post-operative care, Specialist 24-hour home care, Alzheimer's and dementia care.
Companionship and befriending service.
Neurological disorder rehabilitation and Stroke/brain injury/Spinal injury rehabilitation.
Website: http://www.sensoryelitehealthcare.co.uk/services.php
email: [email protected]
Tel: 01332 366401
First Aid Classes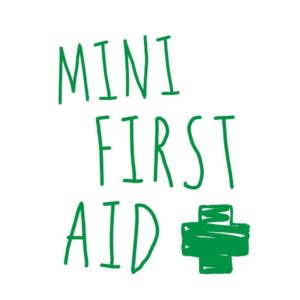 Mini First Aid offers first aid classes to parents, grandparents, carers and children.
The classes are delivered in a relaxed and comfortable style and cover the basics of life saving first aid, giving you the confidence to know what actions to take if faced with a medical emergency. First aid for babies and children; Covering choking, CPR, dealing with burns, breaks, bumps and bleeding, febrile seizures, and meningitis awareness.
There are three types of classes available:
Open classes: These are scheduled classes that take place across different venues and are available from £20.00 per person, please see our website for details of upcoming classes.
Private classes: If you have a group of friends, relatives or an antenatal group, we will bring the Mini First Aid 2-hour class to you at home or your chosen location. A minimum of 6 people are required for each booking. Classes are from £20.00 per person.
Kids Classes!: Designed for children aged 7 years and above to attend. The 1 hour class is specifically designed to encourage children to think about the actions they would take in an emergency situation if no adults were present. In small groups, the children learn lifesaving techniques and the basics of emergency first aid through interactive and fun sessions. The cost of £15 per person includes a certificate of attendance. These classes are available to schools, clubs and privately arranged groups.
Website: www.derby.minifirstaid.co.uk
email: [email protected]
Tel: 07709 340819
Independent Supporters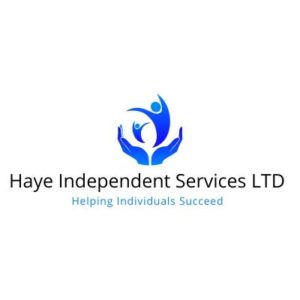 Haye Independent Services Ltd: Haye Independent Services offers a specialist advisory and advocacy service for parents and young people with Special Educational Needs and Disabilities (SEND). I operate nationwide and I am dedicated to offering a personalised service which is affordable, friendly and fully inclusive.
Website: www.hayeindependentservices.com
email: [email protected]
Tel: 07944478366
Occupational Therapy

Our Specialist Occupational Therapist has extensive experience working with Adults and Children, the Community, Education and the Private Sector.
The main aim of intervention is to maximise an individuals independence and quality of life in all aspects of daily living.
Website: http://www.sensoryelitehealthcare.co.uk/occupational-therapy.php
email: [email protected]
Tel: 01332 366401
Parent Support Groups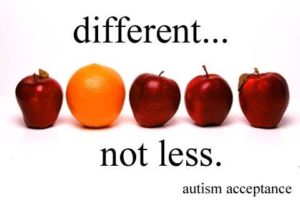 Living with Special Needs Today: For parents/carers, relatives and professionals of Derby. To support each other when our children have S.E.N. share experiences and guide each other.
email: [email protected]
Tel: 07779473936
Sensory Rooms

Our sensory room is specifically designed to stimulate and assist in the development of young children, babies, Adults and the Elderly with additional needs.
Come and enlighten your senses around our tactile board with twinkling fibre optic lights. Melt into a flurry of bubbles whilst relaxing on our cushioned beanie surround at our colour changing, vibrating bubble tube and infinity tunnel. For the more agile, we have a ball pool with which is designed to enhance motor skills.
Relax and enjoy our slide show on the projector and relax on a beanie and wrap yourself up in fibre optic lights. For the adventurous type we have a vibrating shudder bar which will make you giggle but it is highly stimulating to our proprioceptive senses.
Website: http://www.sensoryelitehealthcare.co.uk/sensory-room-derby.php
email: [email protected]
Tel: 01332 366401
Sport and Fitness
JUMPZ Fitness: A fitness class specialising in Learning disabilities and mental wellbeing.
Website: www.jumpzfitness.co.uk
Tel: 07713583005
email: [email protected]