You can now search the categories below to search for available services in Norfolk:
Disability Support

We are a fun, active and energetic charity based in Cromer, Norfolk. At About with Friends, we're passionate about allowing those living with disabilities the chance to live life to the full.
 We don't just offer disability support; we give individuals the opportunity to gain new experiences, learn new skills, do the jobs they want to do and let them know that they're valued.
 From supported living to respite and holidays to work skills, About with Friends are there to give those with learning disabilities a full, fun and cherished life. Why not support our work by visiting our shop or Café in the centre of Cromer!
Website: https://www.aboutwithfriends.co.uk
Email: [email protected]
Tel: 01263 515230
Family Support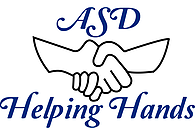 ASD Helping Hands: Our Family Support team offer a bespoke package of support based on your family's needs. This could range from Benefit advice, educational issues to support and advice around behavioural issues.
Website: www.asdhelpinghands.org.uk
email: [email protected]
Tel: 07770249218
Youth Groups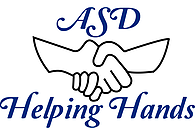 ASD Helping Hands: The 'teen' groups run for young people aged between 11 years and 25 years althoug this is on an individual basis and is flexible. The focus of the group is on social opportunities and helping with developing the skills needed for transition into adulthood and the expectations on them.
Website: www.asdhelpinghands.org.uk
email: [email protected]
Tel: 07770249218