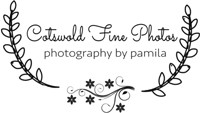 Hi my name is Pamila. I am a fine art maternity, newborn, baby and family photographer. I have always enjoyed incorporating unique and unexpected elements in to my images. Having grown up around photographers has made my passion for photography even stronger.
I am easily recognised for my neutral, organic style and her ability to capture the sense and purity of new life. I am a registered member of the Guild of Newborn & Baby Photographers and of the Baby and Newborn Photography Association (BANPAS).
I cover Oxfordshire and the Cotswolds. A family session takes place in the comfort of your home (so you don't have to go out in the cold) or in a beautiful outdoor location. There will be several group family shots (both candid and posed), shots of mum and dad together, individual shots for each child, and other creative groupings as time allows.
Website: www.cotswoldfinephotos.co.uk
email: [email protected]
Tel:  07479371205