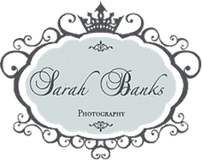 I am a Kent based photographer, although I travel to my client's homes throughout the South East, London, Essex and all surrounding areas.
I take delight in creating beautiful, bespoke and artistic photographs for my clients and the majority of my work is carried out in the comfort of your own home.
I am very experienced and photograph children, including many children with special needs, I also work with many local nurseries as their photographer and have a natural ability to engage with a child, I am patient, fun and calm and love my job!  If you have a child with special needs and wish to book a shoot with me we can discuss in detail any requirements and ideas prior to the shoot.
When it comes to my work, I love what I do. I am fun and outgoing, and offer a welcoming and friendly service. I love trying new things, meeting new people, and telling a story one image at a time. I am fantastic with children of all ages and have two of my own so I understand when best to schedule shoots as to work around sleep times.  With regards to newborns, I am extremely patient and have been described as a "baby whisperer" by many clients. I also love animals and pets are always welcome to be included in my shoots!
If you have any questions, I would love to hear from you!
My style is modern and fresh, and my approach is creative and unique. I aim to capture you and your little one in a beautiful and personal way.
To ensure that you have my undivided attention throughout your session, I only ever take one booking per day. I place a lot of emphasis on creating a relaxed and calm atmosphere, so that you can feel at ease, and I can photograph those magic shots. That's why I am happy to offer either a home visit or the option of coming to my home-based studio; the importance is where you will feel most at ease.
If you wish to discuss ideas or ask questions about a future booking, please do not hesitate in contacting me.
Website: www.sarahbanksphotography.co.uk
email: [email protected]
Tel: 01322 285531 or 07739705782