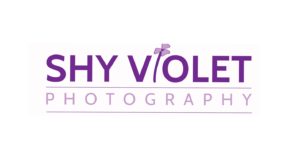 Hello and welcome to Shy Violet Photography – run by Gaynor Wilson, Professional Photographer.  Our photo sessions are very relaxed, informal and fun for everyone of all ages. Covering family & children, newborn babies to the 1st birthday cake smash.
We have a very warm and comfortable studio in Oldham which has been designed to make you feel immediately relaxed with plenty of soft seating where we can chat about our ideas and my recommendations for your session.
I have experience photographing children with autism, learning disabilities and downs syndrome. My studio is on the ground floor – with huge doors which allows access for wheelchairs of all sizes.
I was one of the first photographers in Oldham to introduce the Cake Smash for birthdays to the area.  I have now been doing this for 4 years. During this time, I have had children with learning difficulties, deafness and downs syndrome and they get such joy from the shoot … it's a very sensory experience – the smell, taste, feel – very gooey and very messy! I have even carried out a Cake Smash photoshoot for a 21st Birthday!
Website: www.shyvioletphotography.co.uk/
email: [email protected]
Tel: 07810 533533 / 01457 878689