Local Authorities do reject transport applications for children and young adults who ARE entitled to SEN home to school transport. Local Authorities need to be challenged and held to account where necessary.
Sentas has started to review Local Authority transport policies and challenge Local Authorities directly on policies that do not follow legislation or Government guidance.
Policies reviewed so far are:
Cambridgeshire County Council.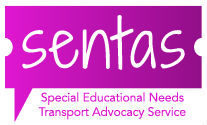 Website Supporters: