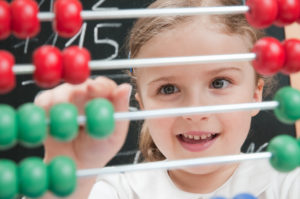 When a child's education is compromised, their whole future is too. So if you feel your child's educational needs are not being met, we can help.
Like many of our clients, your child might have complex special educational needs and, for any number of reasons, you might be struggling to access the best educational provision for them. We know that these situations can be difficult and often upsetting. You will want to be reassured that you have options and that a good solution can be found.
Our education team specialises in this niche area of the law and has a reputation for getting results quickly, efficiently and cost-effectively. You can be sure that we will listen and take time to understand your child's needs from all angles. We then work with you to assess the options, set goals and develop a strategy to achieve them.
We also help children who may not have special educational needs, but are faced with other issues, such as securing a place at their chosen school, or exclusion. Whether you are educating your child at a state school or privately, we will provide you and your family with the necessary advice and support.
Although we act only for parents and families, some of our team have previously represented public sector organisations. This means we have valuable insight into how such bodies reach decisions – and how best we can challenge them on your behalf.
With our experience and support, you and your family can be confident that we will resolve the issues you face – and that we will achieve the best possible outcome.
If you would like to find out more, please contact Erin Smart on 023 8071 8101 or email erin.smart@mooreblatch.com
Some facts about Moore Blatch …
• Offices in the City of London, Richmond, Southampton and Lymington;
• A team of 300 people across our offices;
• Widely recommended in the two leading independent guides to the legal profession: Chambers and Legal 500;
• Investor in People accreditation (since 1999) and ISO 9001 (since 1995) for all our legal services.