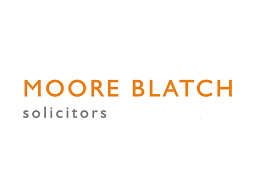 Adopted children are entitled to priority access to schools, free early education, Early Years Pupil Premium and Pupil Premium. This support is provided to allow for these children to "catch-up" from previously difficult situations which may have hindered their progress to date.
Sometimes, however, it comes to light that more is needed in order to support the pupil in education. If support has been provided and yet has not had the desired outcome, it may be that there is not yet a full understanding of the child's needs. If this is the case, an Educational Health and Care (EHC) Assessment can be requested. This should involve a number of professionals to gather a full understanding of the child's Special Educational Needs (SEN) and the support they require to make progress in education.
If the EHC Assessment identifies that the child requires provision and support above that usually offered in a mainstream school, the Local Authority may take the decision to issue an EHC Plan. This EHC Plan should describe, in detail, the child's SEN and should specify any therapy, 1:1 support and/or targeted programmes that are required to meet the child's needs.
It is the Local Authority's duty to ensure that the needs of children with SEN are met. Therefore, if the Local Authority decides not to initiate an EHC Assessment or issue an EHC Plan this can be appealed to the SEN Tribunal.
Further, once an EHC Plan is issued the Local Authority must specify the needs, provision and school within the document. If this is not to the standard required, or if the parents disagree with the named school, this can also be appealed the SEN Tribunal.
Before reaching the SEN Tribunal, however, steps can be taken to liaise with the Local Authority in drafting the EHC Plan and we are able to use our expertise advise on the best options moving forwards.
If you have any queries, please contact Erin Smart, Education Solicitor, Moore Blatch Solicitors.
Tel: 020 8071 8101
email: Erin.Smart@mooreblatch.com