Appealing SEN home to school/college transport decisions can be a confusing process. Some Local Authorities (LA) don't inform parents and young adults of their rights surrounding this issue. LA's should clearly state their appeals process in their SEN transport polices. Below are some links that you may find useful when appealing your own transport decision.
Information about the appeals processes.
Useful hints and tips for appealing a SEN transport decision.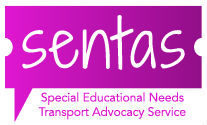 Website Supporters: